News @ JSI
Lessons from Multi-Sectoral Nutrition Programs
October 4, 2017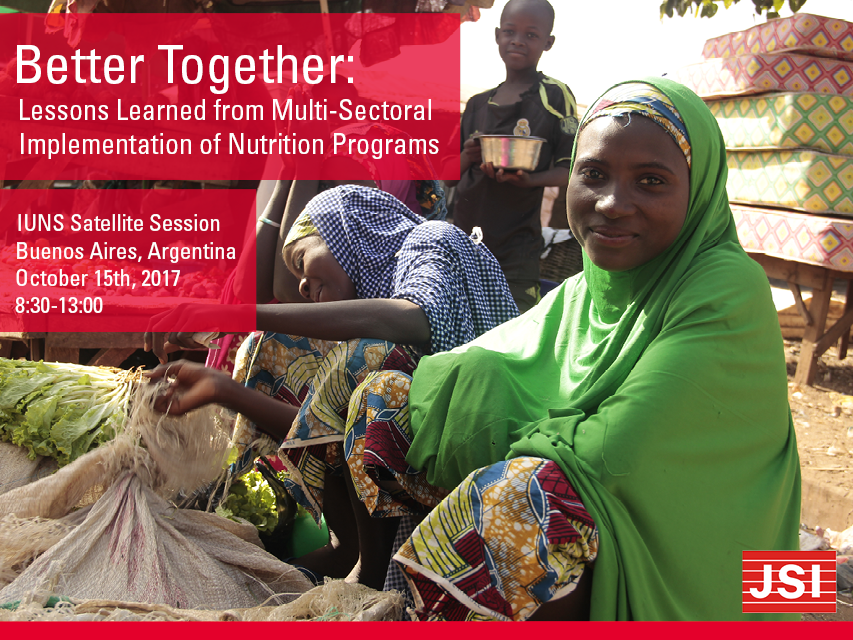 Please join us for a satellite symposium at the upcoming IUNS 21st ICN International Congress of Nutrition. The symposium, hosted by JSI, will share results, insights, and lessons learned from a broad range of state of the art nutrition implementation practices. Anyone registered for the IUNS conference is able to attend this satellite session.

WHEN
Sunday, October 15, 2017
8:30 AM - 1:00 PM
SA Eastern Time

WHERE
IUNS 2017 Conference
Sheraton Buenos Aires Hotel
San Martin 1225/1275, 1104
Room 2 - Libertador C
Buenos Aires, Argentina

Click here to register for the event.